The Reach
Next Generation Summits
THE REACH NEXT GENERATION SUMMIT MANCHESTER
SATURDAY JULY 15TH 2023
IN PARTNERSHIP WITH MANCHESTER CITY FOOTBALL CLUB
AT THE FANTASTIC ETIHAD STADIUM
SIGN UP HERE FOR YOUR FREE SEAT
The Reach Next Generation summits
will return on tour again in 2023
Reach is the brainchild of leading Sky Sports Golf presenter Sarah Stirk who believes that the path for women to reach the top of their careers has far too many barriers and obstacles.
Sarah says "These unique summits gives us the perfect opportunity to do just that and some of our successful Reach females are excited about the prospect of giving back!"
We have staged 6 amazing and empowering Reach Next Generation Summits since June 2021.
We have been to London, Manchester, Middlesbrough and most recently Birmingham and Sheffield.
All our summits have been an enormous success. We know the pressures on young girls in today's world are immense and complicated. They all left each Summit full of positivity and a with newfound confidence.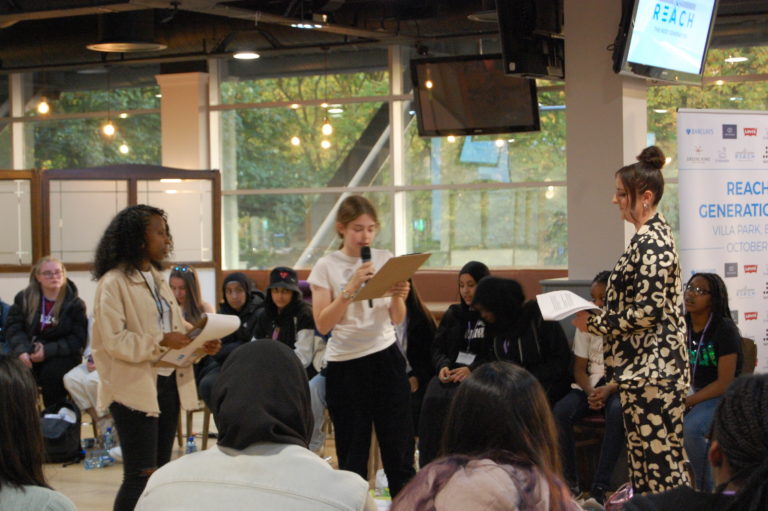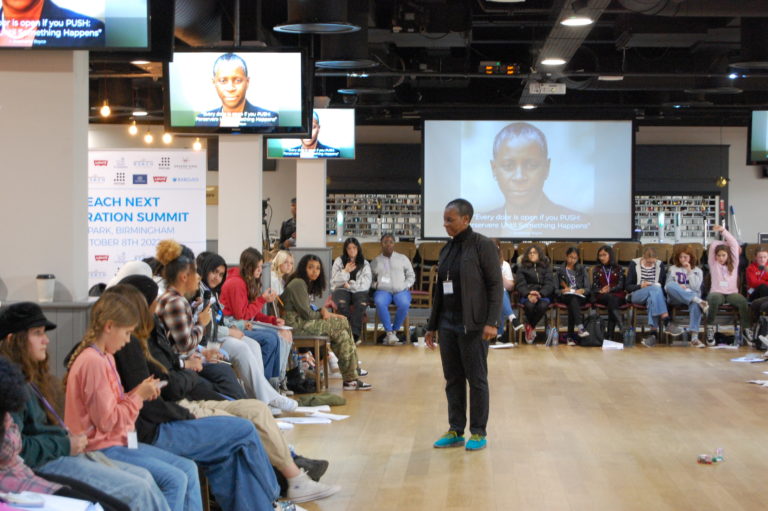 Our unique format sees all the girls sit in a summit style circle so they all have a front row seat.

We run a series of short sessions – between 12 and 15 throughout the day and the girls can contribute to the topics as much as they like.

We have a mix of sessions – some are interactive, some involve participation and some are designed to demonstrate that "if I can do it- you can do it."

They talk about their ambitions and hopes for their careers as they think about their future.

They hear from and talk with women who have a story to tell. Leaders in Sport, Fashion, Music, Business, Charities, Nutrition, Human Rights and Social Media all there to create conversations and provide thought leadership.

They openly discuss their thoughts, concerns and ambitions in a completely "safe space."
What is The Reach Next Generation designed to do?
To provide a unique and inspiring opportunity to meet girls from all backgrounds.
To empower women leaders of the future of the future at a key time for diversity and equality throughout the World.
To hear from accomplished and entertaining experts in their field.
To provide a forum in which women with boardroom experience can offer the benefit of their experience to the next generation of female leaders.
To provide thought leadership and opportunity to address their concerns.
To empower the girls so that they can be whoever they want to be.
To create a very special group who will act as ambassadors and inspirators for the next generation.
Most of all, to build confidence, self-esteem and independence.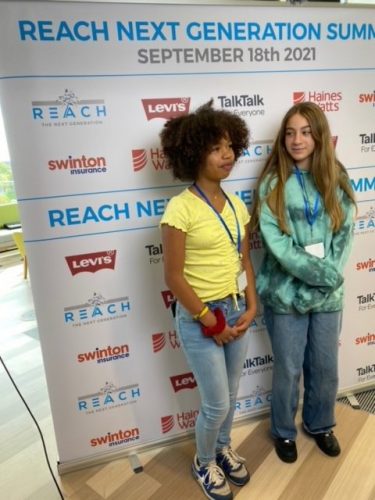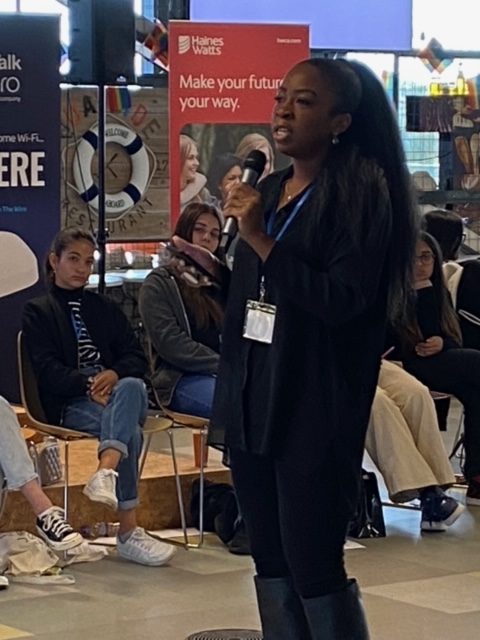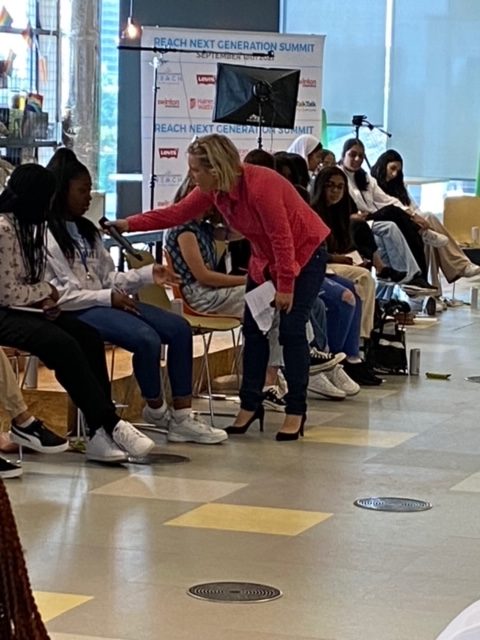 In 2023 we will also be staging our first Reach Next Generation Awards and another six summits around the UK – dates to be announced.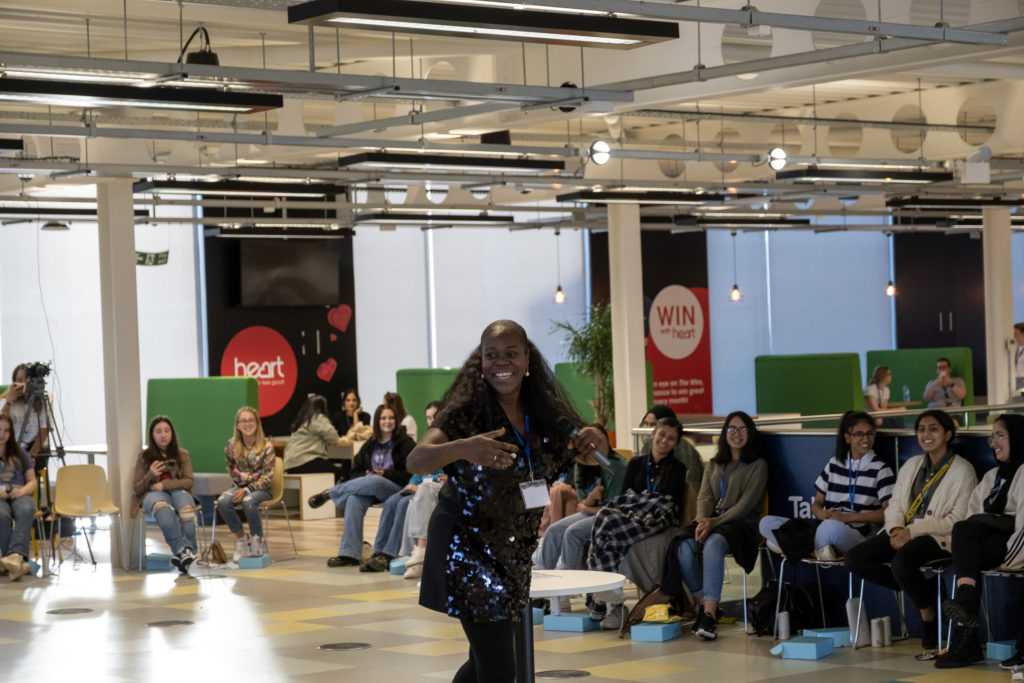 Listen to our Podcasts where Reach Host, 12 year old Grace Jeffries talks to some amazing women about their careers and their tips for young girls as they think about their futures